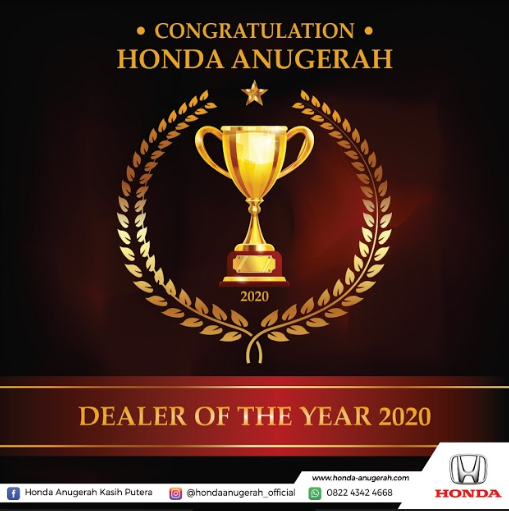 Di tahun yang cukup berat ini, kami mampu membuktikan bahwa kami masih dapat berkarya dgn semangat dan etos kerja yg tinggi demi kepuasan Anda para customer setia Honda Anugerah.
Pandemi belum berakhir, namun di tahun 2020 kemarin, kami berhasil mengukir prestasi yang membanggakan.
Honda Anugerah berhasil meraih predikat sebagai Dealer Of The Year 2020.
Raihan ini kami persembahkan untuk anda para #HondaLovers customer Honda Anugerah. Terimakasih sebesar-besarnya atas apresiasi anda semuanya. Kami berjanji tahun ini akan lebih baik lagi.
Tetap semangat dan selalu jaga diri kita masing-masing.